Organizing yourself is the key to productivity. No matter who you are, what you do becomes a value addition only when you do it at the right time and in the right way.
If you are a teacher, organizing your daily lessons is totally a troublesome task.
It takes hours to find out what you need to cover the next day and the materials needed to teach your students.
If that sounds like your story, you need to start using a lesson plan template that simplifies your week and maximizes your productivity.
What is even interesting is that it comes free of cost. All that you need to do is implement RIGHT AWAY.
Professional lesson plan templates
Lesson plans are not for everyone. It takes regular practice and focus to put in the right information and also evaluate the appropriateness of implementation.
Begin using professional lesson plan templates that issue proven results and also allow you to plan your days better along with an online calendar template.
1. Detailed lesson plan template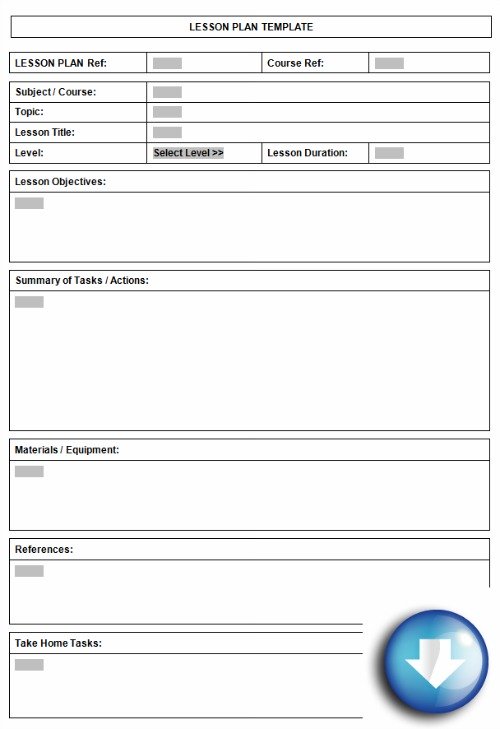 The first in the list is a detailed lesson plan that allows you as an instructor to add details like course, lesson title, duration, objective, tasks to be accomplished, materials, references, and take home tasks.
As you start filling these details for one class, you become equipped in terms of resources and knowledge so your deliveries remain on par with the educational standards and actual learning outcomes of the course.
While you do need to spend time filling details, it can benefit you in varied means.
2. Reflective lesson plan template
The purpose of the reflective lesson plan template is to enable you, as an instructor, to confirm if you are on the right path similar to an editable sample pdf high school resume template.
The template lets you choose the language, share specific comments before and after delivering the plan, and description of the event. When you plan it for the day prior, it helps you avoid last-minute fusses.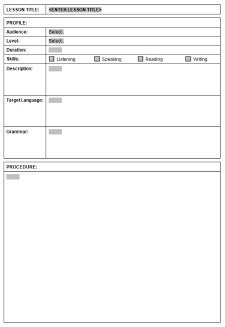 3. Grade-based lesson plan template
This template is highly promising where it gives you the freedom to input learning unit information and align lessons based on the curriculum.
It keeps you prepared anytime so you never run out of materials to teach your students. Alternatively, you can also use this template to prepare content for the week.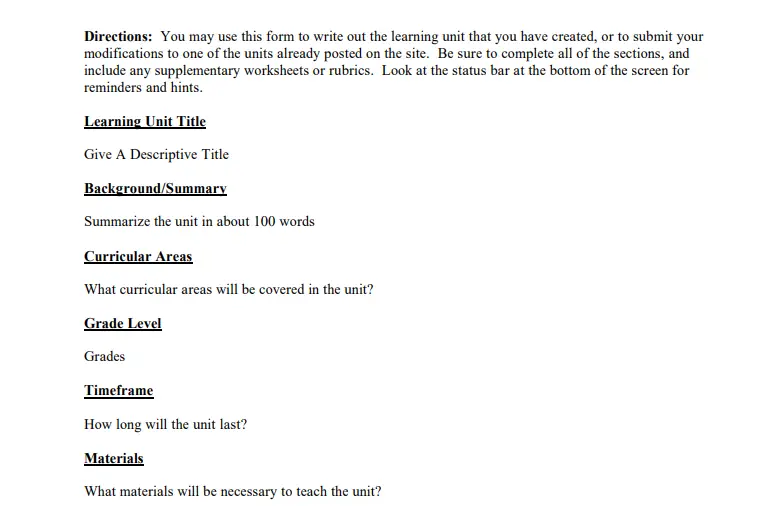 4. Lesson plan assessment template
This template typically allows you, as an instructor, to plan and assess effectiveness as well as engagement among students.
If you are on a forward path looking to maximizing the usefulness of your lessons, it is important to use this printable lesson plan template that gives two options for lessons – teacher-led and student-led.
Most importantly, it lets you explore the big picture prior so you know what to handle for the coming weeks until the assessment is done.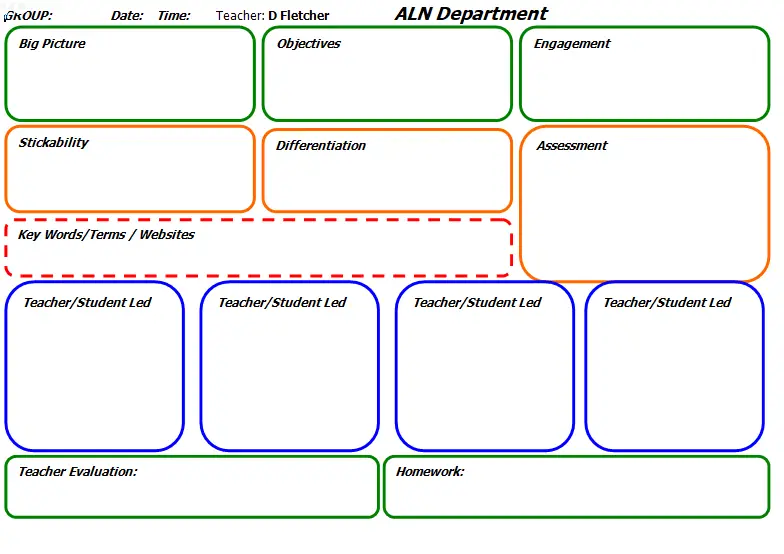 5. Daily lesson plan template
As a full-time teacher, you are supposed to plan lessons for each day.
As you use this template, you may have to divide the plan for the week with different objectives such as oral language, mathematics, social science, and phonological awareness.
List the objectives and then establish steps or lessons to be completed each day throughout the week.
This process will maximize the delivery of the lesson plan and you become professionally stronger just like these downloadable appreciation certificate word.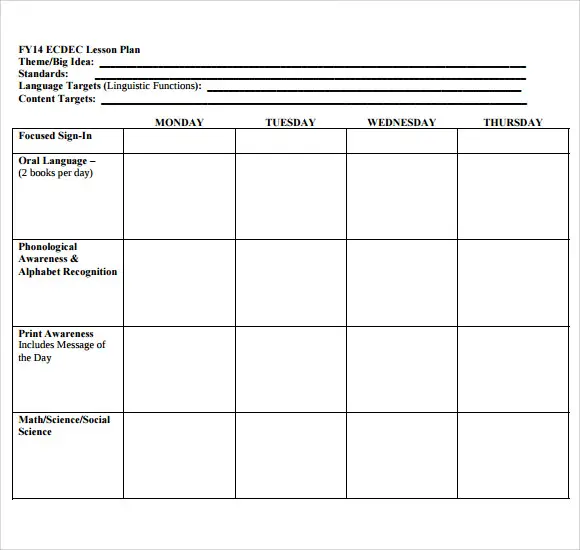 6. Printable lesson plan template
The following template has widespread usage. Irrespective of the subject or grade you handle, you can use this template to fill out some important information like objectives, skills, materials needed, and lets you prepare properly.
If you are an author of an academic textbook, this template gives you the perfect structure to organize learning materials for students.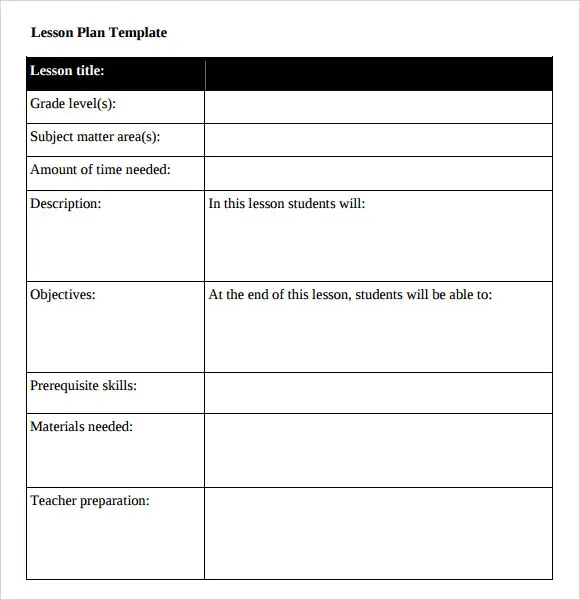 7. Instructional lesson plan template
When your mission is to establish a standardized plan to teach lessons to students, this template is appropriate for you.
The country's educational system has a set of learning standards that need to be accomplished by teachers.
Your lesson plan gets aligned and customized based on the differentiated instruction. This works well even if you are handling special children as it lets you adhere to educational standards no matter what.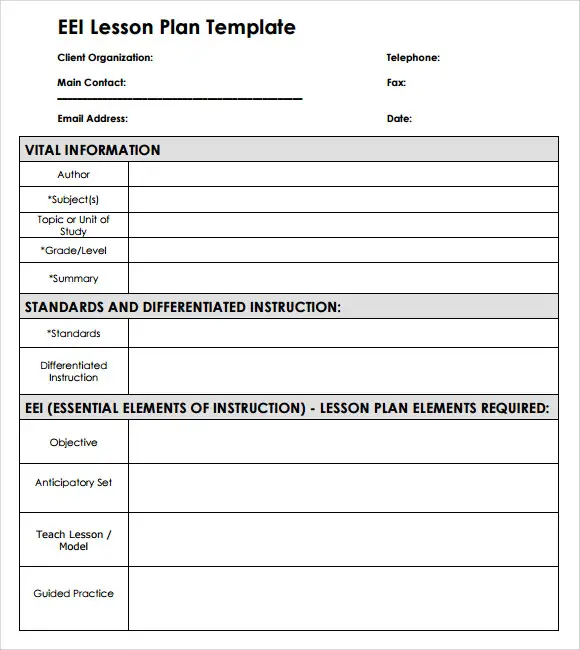 8. Weekly lesson plan template
If you are a novice in preparing lesson plans, you should use the following template.
This is appropriately designed for the week, Monday-Friday. You can customize the subject in the header area and then list down contents or lesson information to be covered each day.
This template is highly appropriate if you are the class teacher and you need to gain a grip of syllabus covered for the week.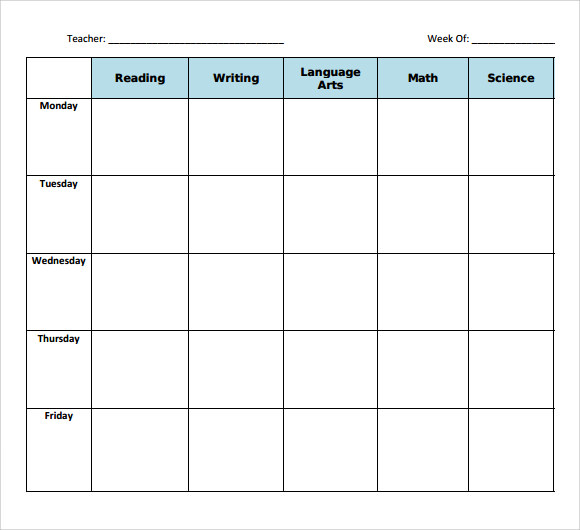 9. Modern lesson plan template
The idea of a modern lesson plan template is to keep you engaged towards the habit of planning better.
This gives you more flexibility than anything else in appending lesson plan, contents needed, objectives, standards, and other notes you wish to store to teach better.
The action plan at the end helps you to reflect later on your performance.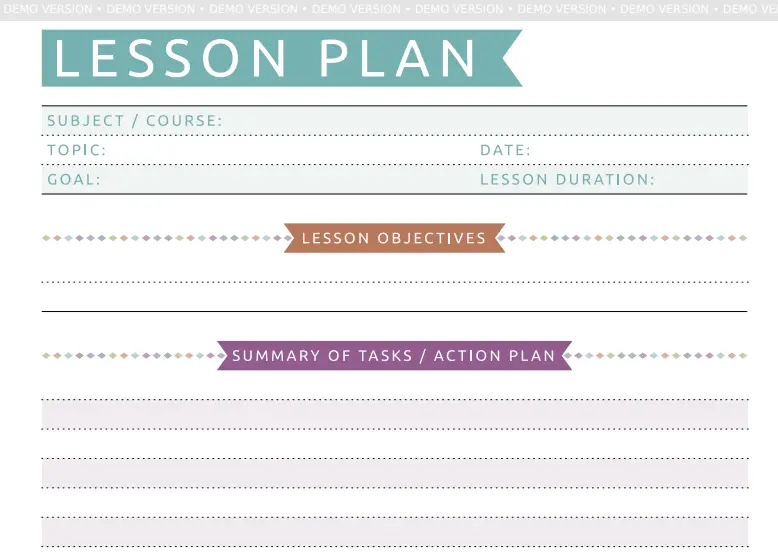 10. Stage-based lesson plan template
So you are teaching a class and you wanted to know what to teach during the start of the course and things to do to officially end the course, how would you handle it?
This template lets you categorize every stage along with an action plan and resources needed.
The purpose of this template is to calculate the time incurred to achieve a learning objective and a learning outcome.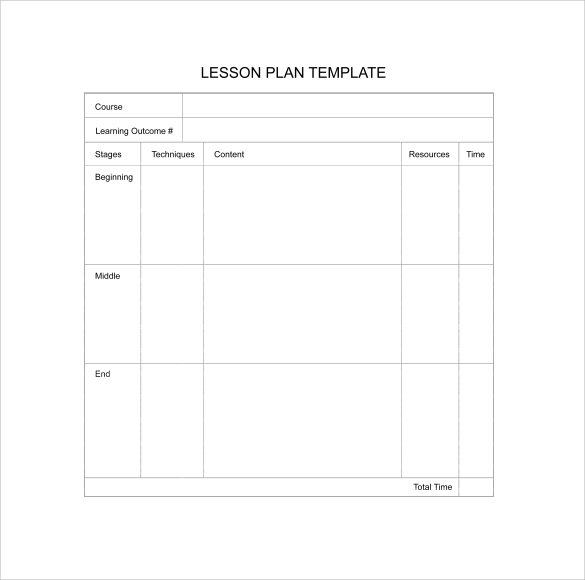 11. Response-based lesson plan template
How many times have you calculated effectiveness of your lesson plan by involving audience responses?
To become an effective teacher, you should always focus on engaging listeners and taking their feedback to address loopholes in your teaching methodology.
This is a survey document where you can give options or allow listeners to provide open-ended answers.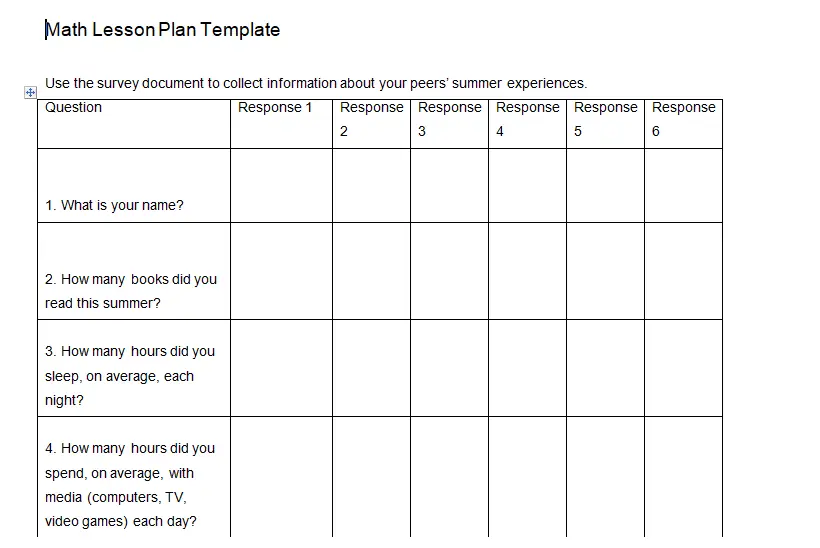 12. Co-teaching lesson plan template
There are times when two teachers will have to work together to deliver a lesson.
In those cases, standards can be similar but teaching methods can vary. The key to maximum effectiveness is to maintain cooperativeness as much as possible.
This template lets you list down standards and tasks to accomplish during this period and compare effectiveness in deliveries similar to a reading log template middle school.


If you are looking at preparing a lesson plan template on your own, it needs to have certain aspects including objectives, topic, procedure, evaluation, and consignments.
While performing every step, it is important to consider expectations of the students or listeners and then customize the lesson plan accordingly.
The typical format of a lesson plan is usually provided by the education department of the institution or the state. There are three things to keep in mind when you use a lesson plan.
Always establish a SMART objective for the lesson.
Give scope for reflection of listeners to maximize effectiveness of the lesson delivery.
Measure outcomes at period time limits.
Conclusion
The purpose of a lesson plan template is to break down the course objectives with multiple descriptions and instructions that can cover up the needs.
As a teacher, you become organized and productive to a better extent.
However, you need to follow up regularly with your plan to achieve desired effectiveness. The templates in this article can be of help in planning your day or a week or a course or a specific module.
Most importantly, it can save your time and energy since you know how to achieve the goal and the kind of activity you need to carry ahead.